Visa Credit Card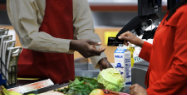 LIMITED TIME OFFER
Get a 3.99% APR* for 12 months on all purchases made during the months of November and December with your DVA Visa Card! That's our idea of a holiday shopping spree. Apply today!
Visa®'s name is recognized worldwide. Put that purchasing power in your pocket with your own Visa credit card.
Earn discounts on airline travel and merchandise through Scorecard Rewards. Earn points on what you spend. No annual fees and competitive pricing seals the deal.
*APR = Annual Percentage rate. 3.99% interest rate will apply to all purchases made with your DVA FCU VISA credit card from 11/1/2015 to 12/31/2015 for 12 billing cycles from the date of purchase. Balance transfers, cash advances, and any purchase made before November 1, 2015 and after December 31, 2015 are excluded from the promotional rate and the APR will vary with the market based on the WSJ Prime Rate, currently 3.25% plus a margin ranging from 5.49% to 14.49%. Rates and terms may vary according to applicant's creditworthiness. Rates are subject to change at any time.
Summary

Visa credit card is accepted worldwide
Earn rewards for discounts on travel and merchandise through Scorecard Rewards
Pay no annual fee
No balance transfer fee
Low APR
Generous limits for greater convenience
24-hour customer service for your convenience
Online access to check balances and make payments easily