Personal Signature Loans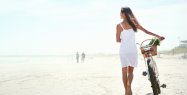 Apply for a personal loan during the month of February and get 25% off the interest rate!
Everyone has goals. Whether yours is a house remodel, new appliance, or a necessary surgery, yours is well within reach. A signature loans means you don't need any collateral. Just your signature is promise enough that you'll make the payments you agreed to upon signing.
Our expert lenders will help create a payment plan that fits your budget. Why drain your savings account when you can turn to your local credit union for the affordable financing you need? Call us today.
*Loan promotion is valid from February 1, 2015 through February 28, 2015. All applications must be received no later than February 28, 2015. Rates and terms may vary based on applicant's creditworthiness. DVA FCU reserves the right to end the loan promotion at anytime. Minimum loan amount is $3,000. Members applying to refinance an existing Signature loan must borrow at least $3,000 in new money. Payment example: 1 year, 4.11%, $85.20 per $1000 borrowed; 5 year, 7.11%, $19.85 per $1000 borrowed. Other terms available.
Summary

Personal loans to cover a number of needs
Competitive low rates
Various financing plans to fit most budgets
Affordable payments — so you don't have to miss out on what you need or want
Local underwriting for fast approvals and quicker efficiency
Personal service at every step of the process
Easy to apply