Personal Signature Loans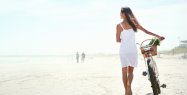 Everyone has goals. Whether yours is a house remodel, new appliance, or a necessary surgery, yours is well within reach. A signature loans means you don't need any collateral. Just your signature is promise enough that you'll make the payments you agreed to upon signing.
Our expert lenders will help create a payment plan that fits your budget. Why drain your savings account when you can turn to your local credit union for the affordable financing you need? Call us today.
Summary

Personal loans to cover a number of needs
Competitive low rates
Various financing plans to fit most budgets
Affordable payments — so you don't have to miss out on what you need or want
Local underwriting for fast approvals and quicker efficiency
Personal service at every step of the process
Easy to apply