Term Share Certificates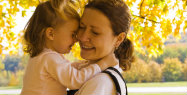 You could sweat it out in the stock market. Or you could put your money somewhere it's guaranteed to yield a higher return. A term share certificate is similar to a CD in that you lock in your rate of return and wait for your funds to increase.
We offer several term lengths, so you can choose when you want to cash out. But remember, the longer you wait, the higher your rate of return. Invest in a term share certificate today!
Summary

Guaranteed return on your investment
Earn higher dividends than a savings account
Enjoy fixed rates for guaranteed returns
Choose from several term lengths, depending on your needs
Terms range from 6 months to 5 years
Penalty for early withdrawal
$500 minimum deposit to open
NCUA insured